The Fox/Death Sentence (Single)
Track List:


01.The Fox
02.Death Sentence

Take It Or Leave It/On The Run (Single)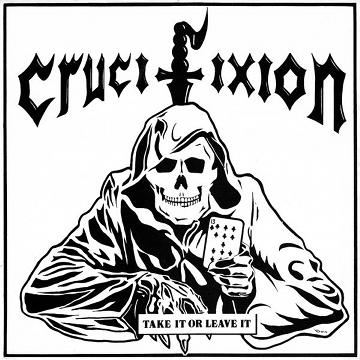 Track List:
01.Take It Or Leave It
02.On the Run
Green Eyes
Track List:
01.Green Eyes
02.JailBait
03.Moon Rising
Uma outra grande banda,o som deles é um pouco similar ao do Samson e Battleaxe (não muito,mas segue uma sonoridade similar, porém mais pesada);com essa comparação pode-se perceber que não se trata de uma banda pesadíssima na linha Venom, mesmo assim eles são bem metalizados e que vale e muito a pena ouvir esses malucos. Esses compactos são muito bons; junto de uma Demo (tão difícil de achar que não tenho nem rastro dela) completa a coleção dessa banda, apesar de curta, altíssima é a qualidade! Confira a baixo o som.
Dos três EPs destaco The Fox, On The Run e Jailbait. Grande som obscuro da NWOBHM.
Jailbait
Um total de sete (7) faixas de grande qualidade, as destacadas são minhas favoritas, mas é claro que as demais são boas, só depende do gosto de cada um.
Download: