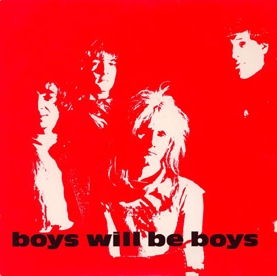 Black Rose é uma banda da NWOBHM.
O trabalho desse grupo é bem variado ao julgar a curta carreira. Nesse álbum eles apostam no Heavy tradicional com pitadas Hard e logo nos próximos EPs o som é basicamente A.O.R com forte influência das bandas de Glam Metal californianas. No meio desse conflito de gêneros, admito que eles me impressionaram bastante por não fazerem algo repetitivo em cada estilo. Este primeiro disco é recheado de grandes momentos e com várias levadas características do estilo NWOBHM. Basta ouvir e confirmar.
Destaque: Boys Will Be Boys, Just Wanna Be Your Lover e Fun And Games.
Track List:
01.Boys will be Boys
02.We're Gonna Rock You
03.Just Wanna Be Your Lover
04.Baby Believe Me
05.No Point Runnin'
06.Fun And Games
07.First Light / Burn Me Blind
08.Stand Your Ground
09.Knocked Out
Line Up:
Steve Bardsley

Vocals, Guitars
Chris "Wah Wah" Watson

Guitars
Boys Will Be Boys
Download: